An architectural statement home, this sharply contemporary, loft-styled villa for rent in Costa Rica transcends the boundaries between inside and out.
Walls slide away. Rectilinear rooms lack fixed boundaries. And the wild natural world surrounding it offers boundless tranquility—an encounter with verdant vegetation, abundant flora, and colorful fauna within the protected confines of a stunning, design-forward home.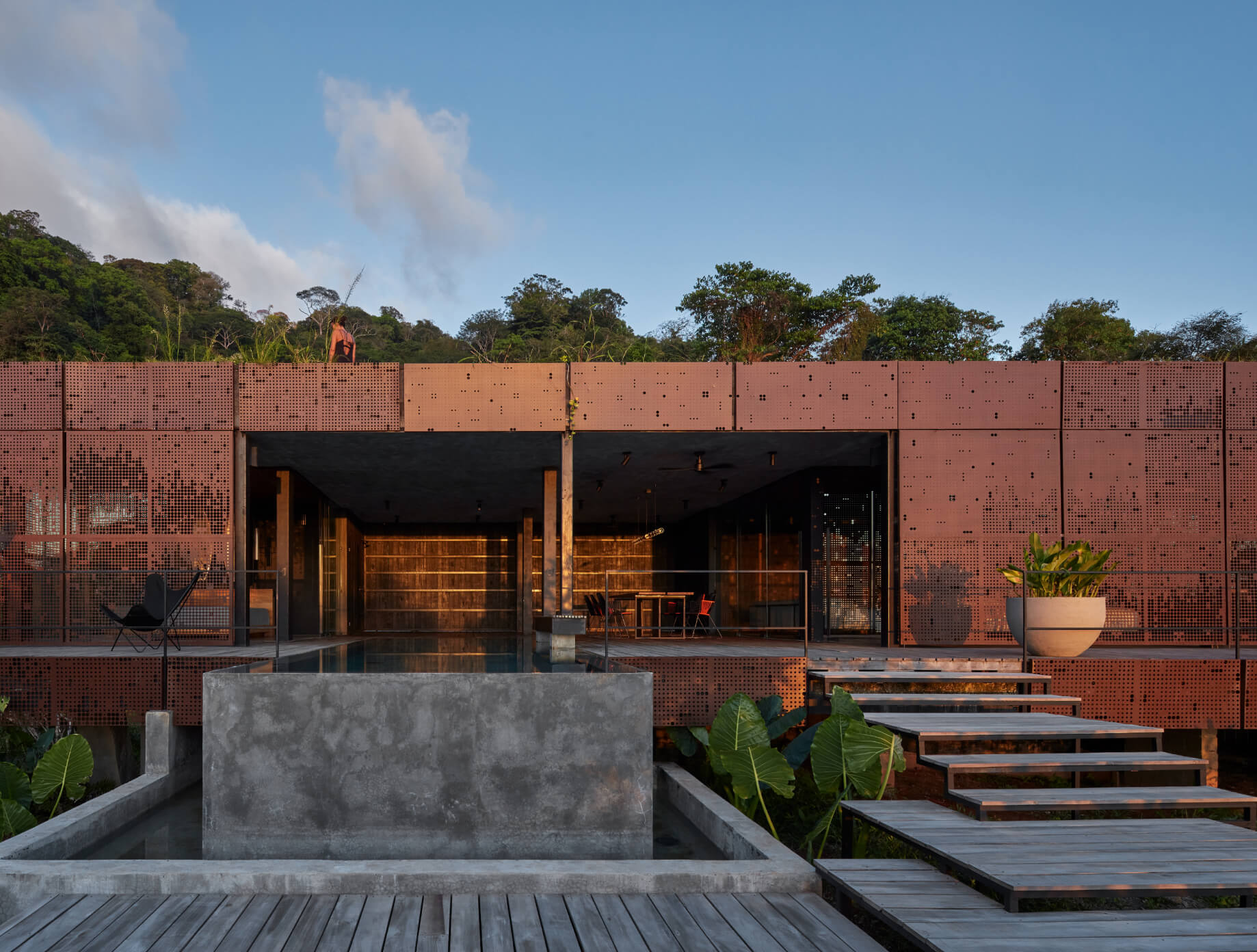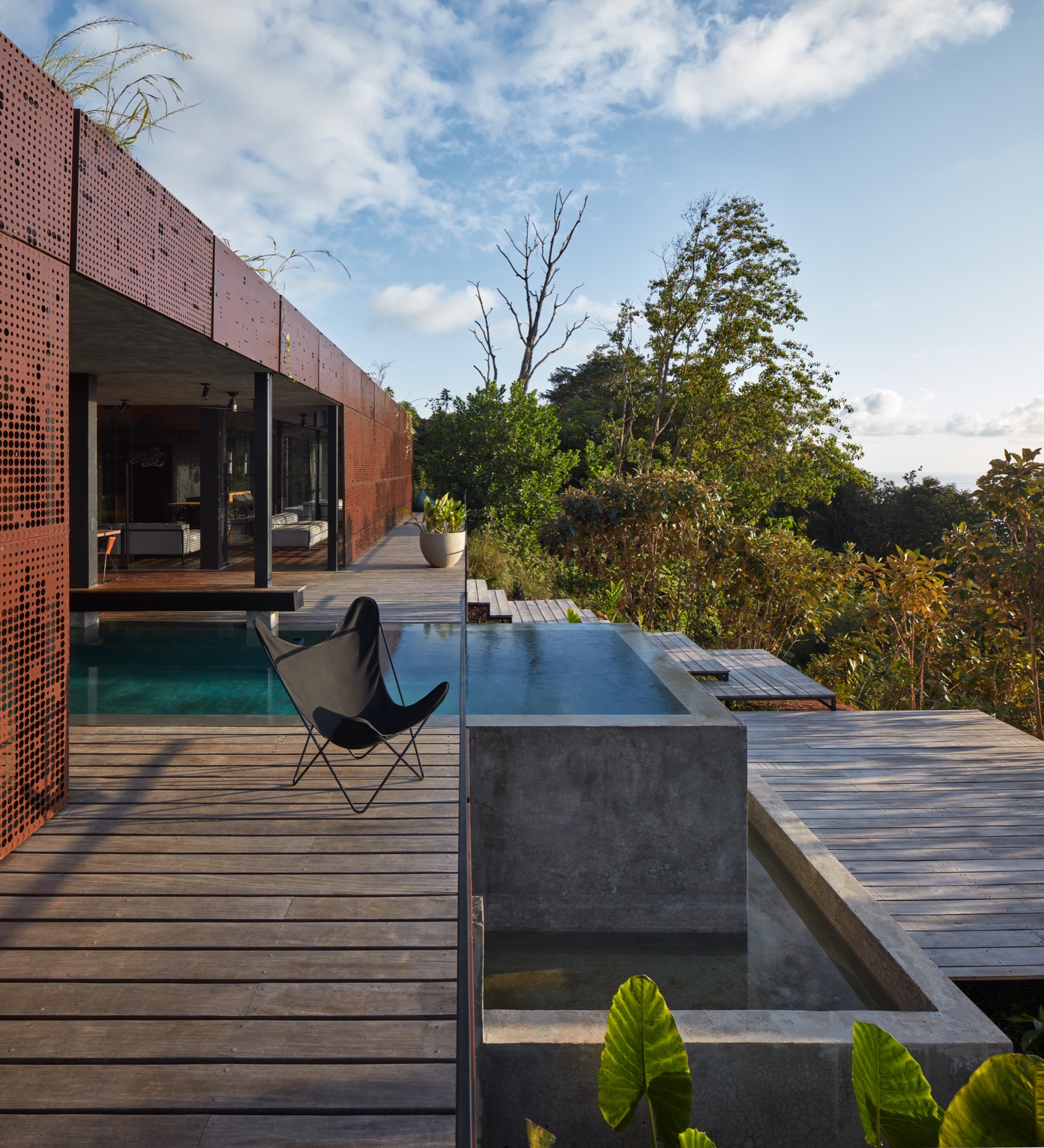 How does it feel in The Atelier?
A juxtaposition of built environment and the abundantly fertile natural world, this striking architectural home soars as a polished loft of burnished wood and ebony steel.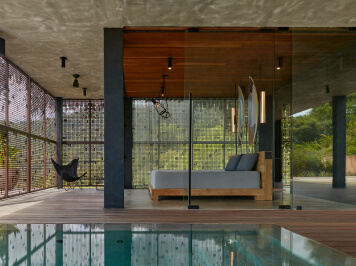 It is merging with the natural world in an extravagant jungle canopy some 300 meters above the Pacific surf.
At once solidly grounded and boldly contemporary, the space is also intentionally expansive and open air with slide-away walls and transcendable openings, a design created to expand the freedom and flow between the built and organic environments.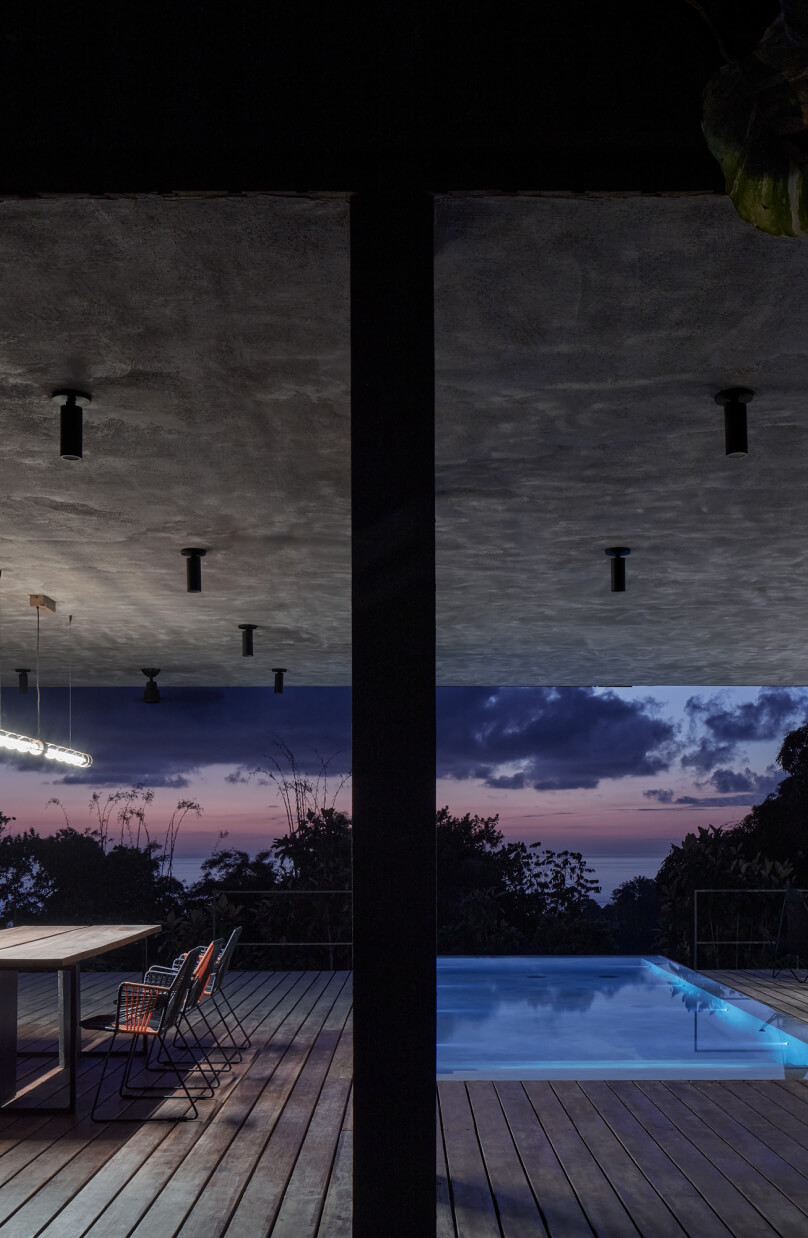 WHAT TO EXPECT
This villa transcends the boundaries between inside and out.
Burnt wood and polished concrete volumes surround a central living cube in glass, shaded by a raster façade. Outdoor living and dining areas are strikingly contemporary, devoid of ornamentation and covered by massive concrete ceilings. An infinity pool anchors the center of the terrace space, which offer glimpses of the rolling Pacific below.
The home merges with the natural world even more via the vegetation that covers its flat roof, where an organic terrace space is accessible by ladder access. Furnishings are in keeping with the villa's exterior design, all sleek, strong, and angular, with pops of color to enliven the dominance of the dense lush greens.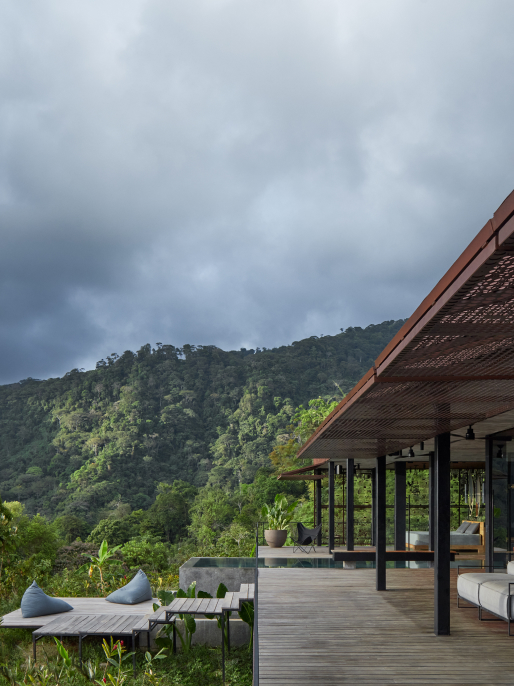 Villa amenities
Bedroom A/C

Fully Equipped kitchen

WiFi

Fitness Room

Infinity Pool
House rules
No smoking inside the house

Quite time after 10pm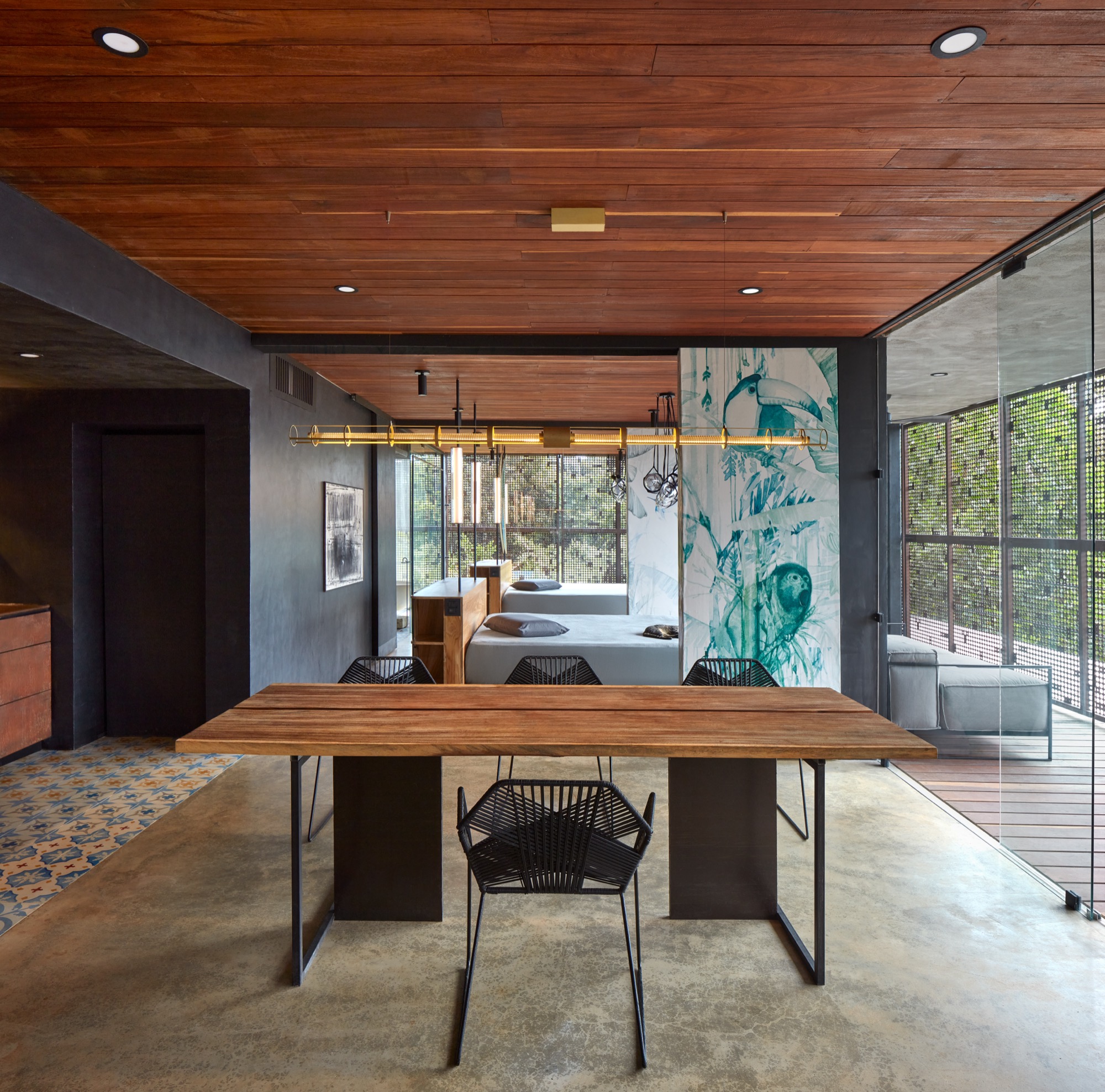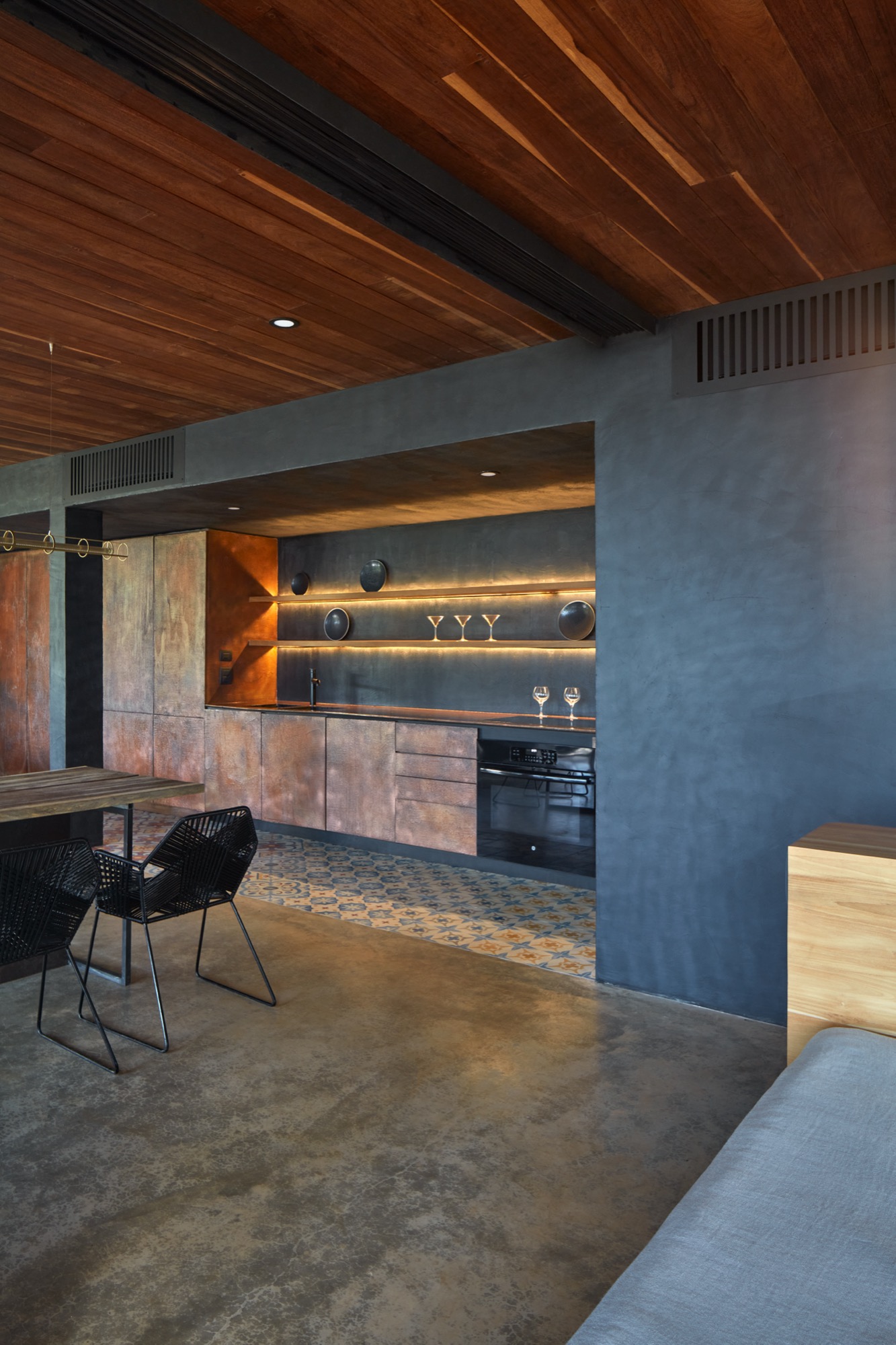 The whole interior is in warm, earthy tones of natural materials.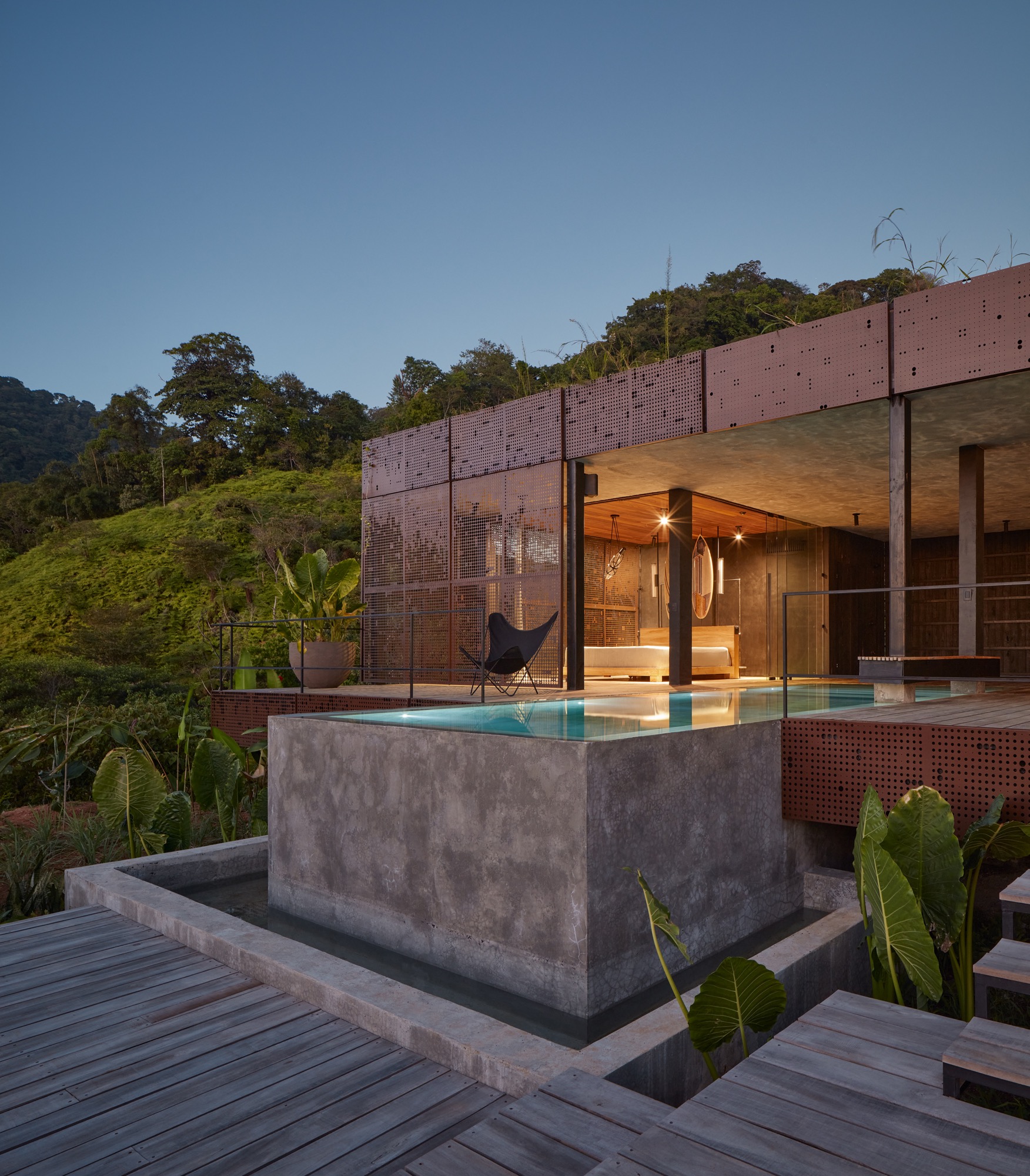 The master bedroom is separated from the rest of the space by the glass walls with the ensuite bathroom and direct access to the infinity pool.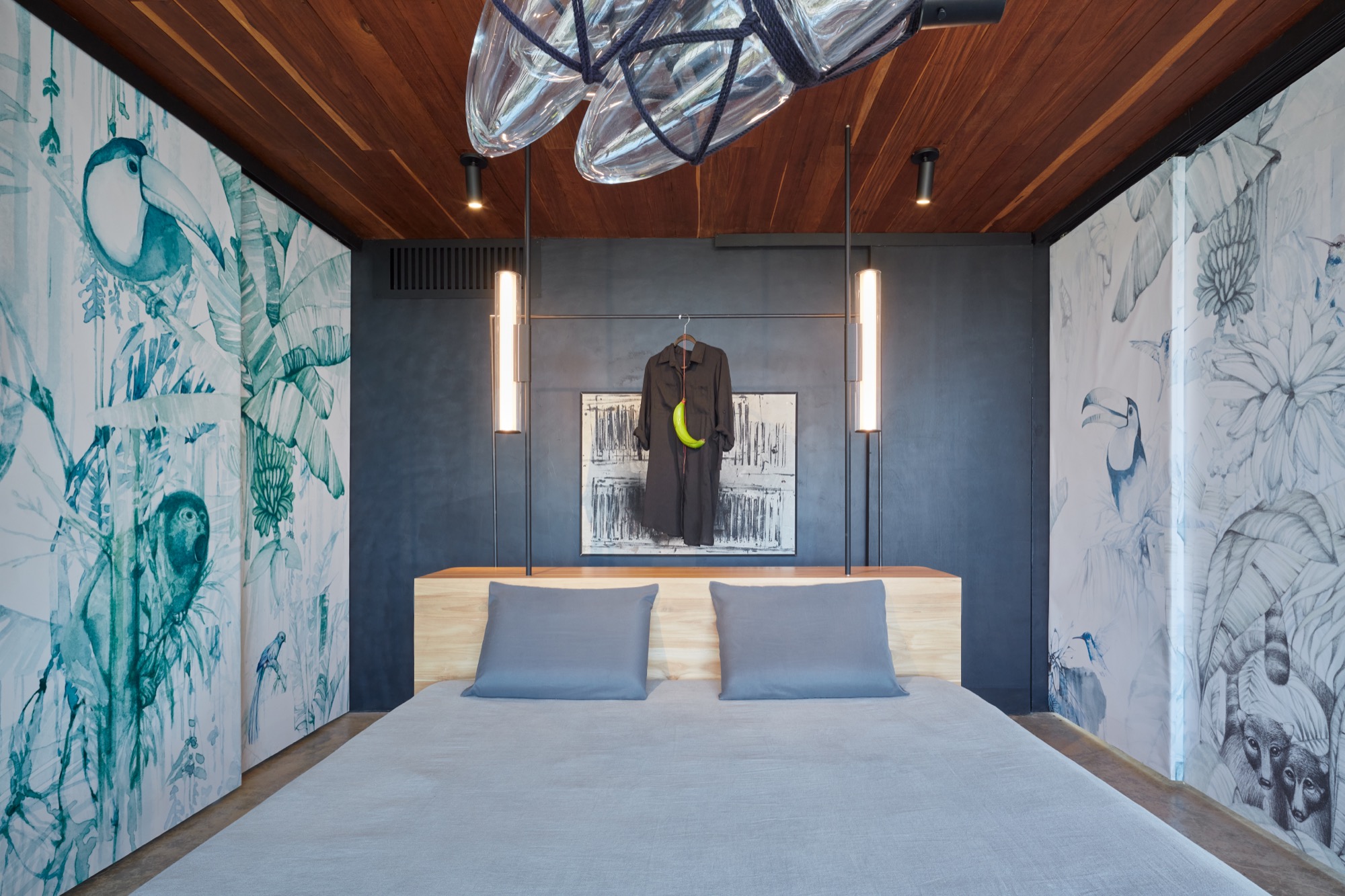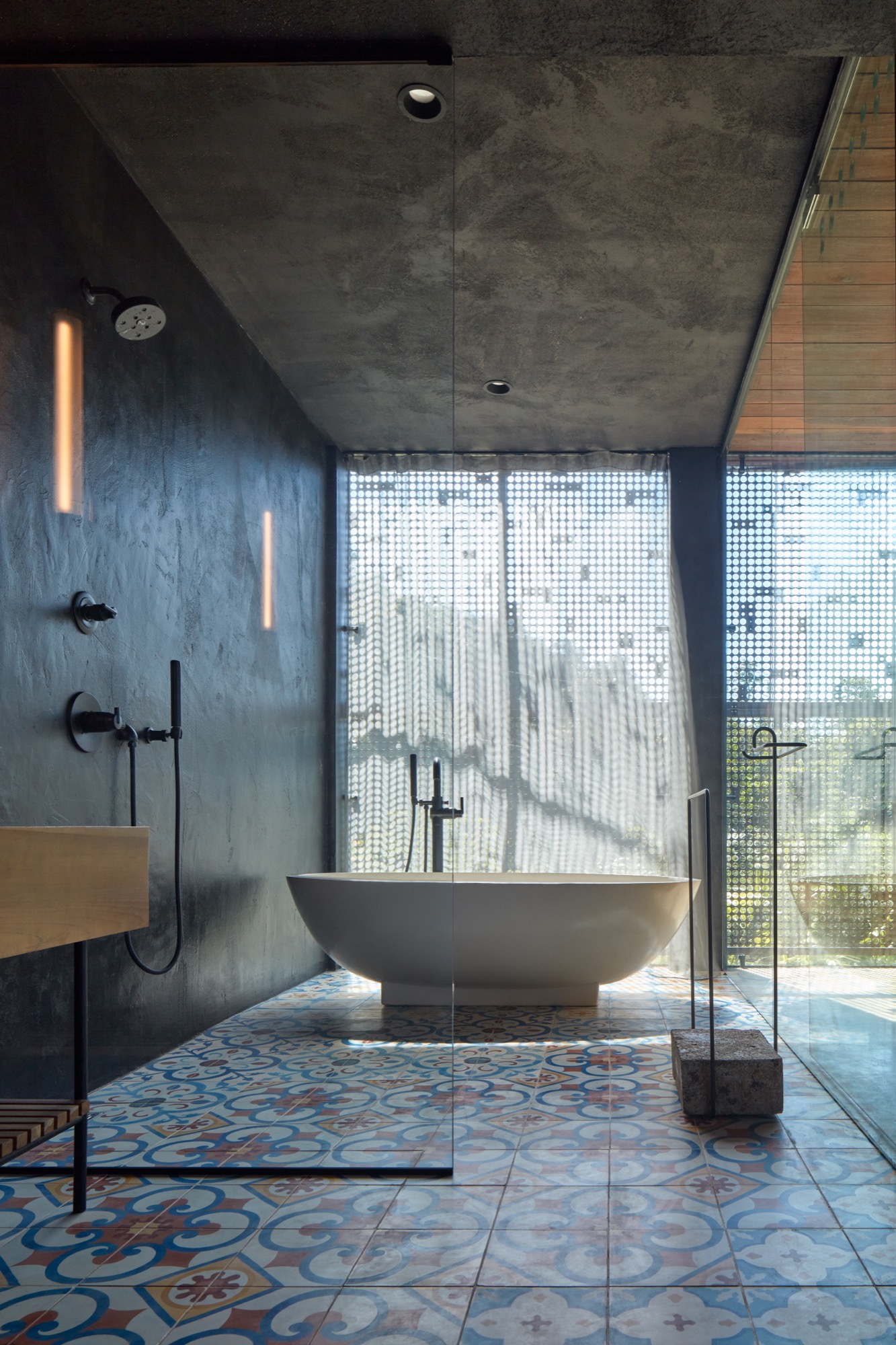 Lightweight sliding partition walls may serve as a tool to create private zones and shake the space up as needed.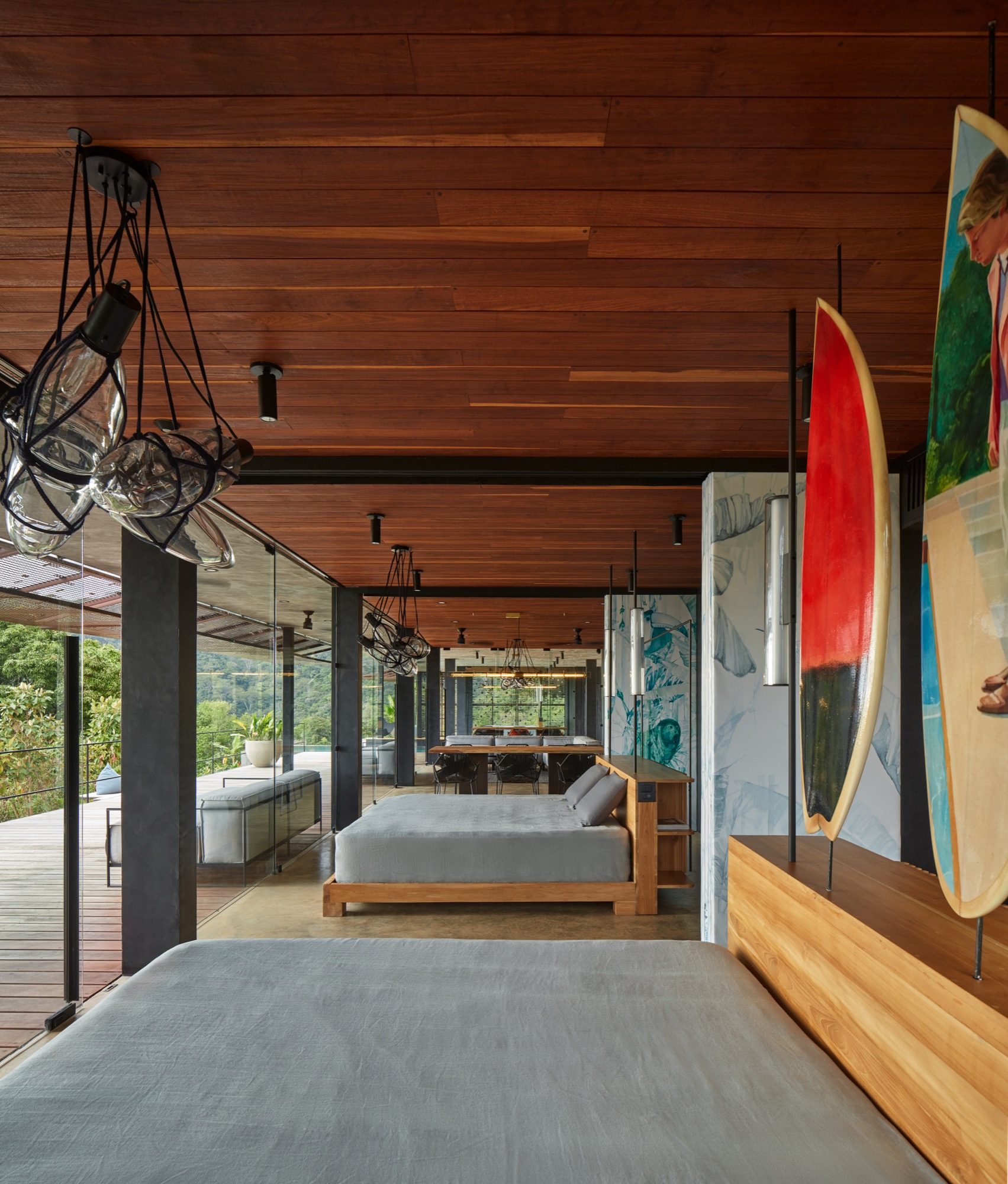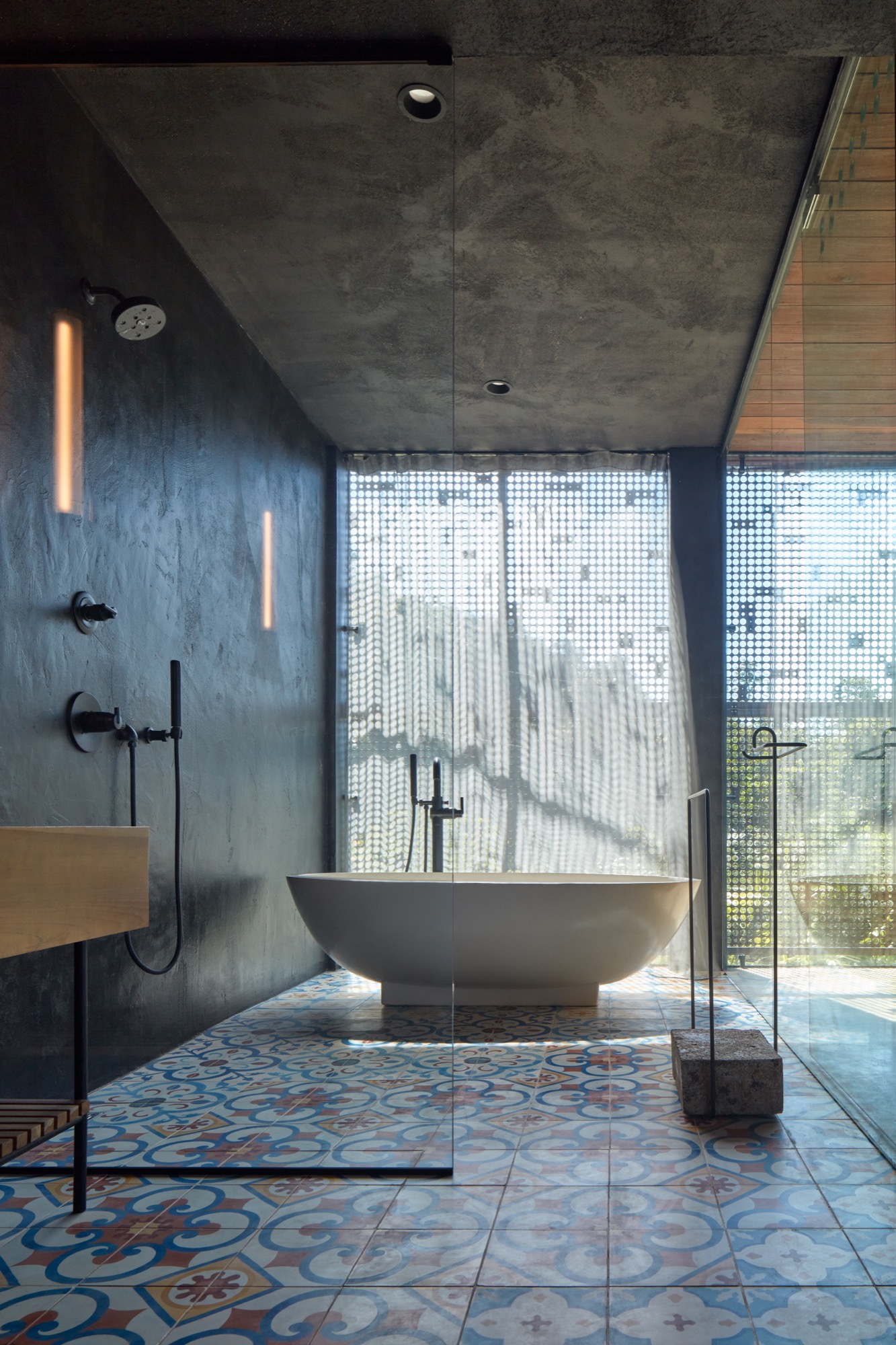 You can extend the space wide open or create two separate private rooms.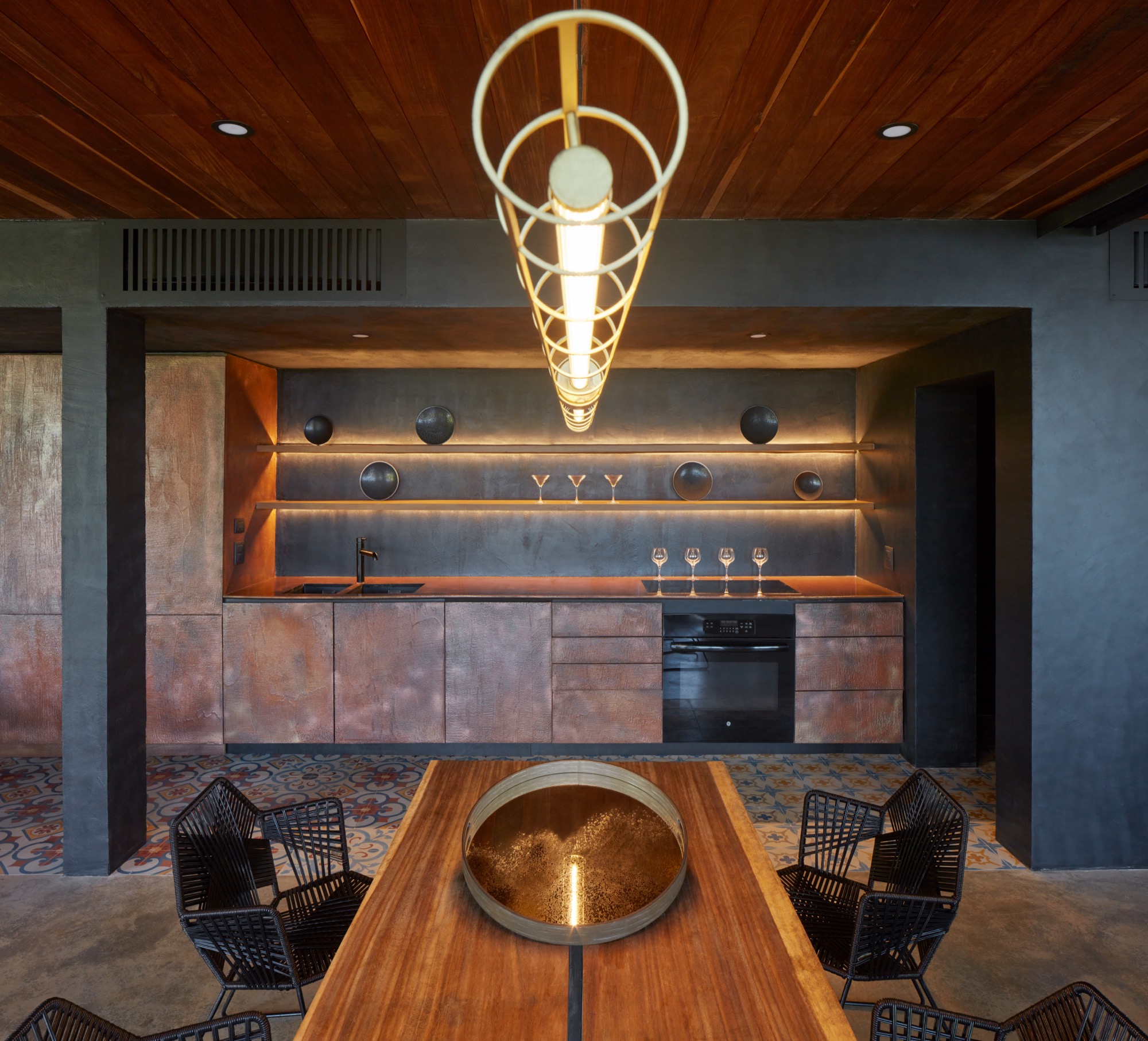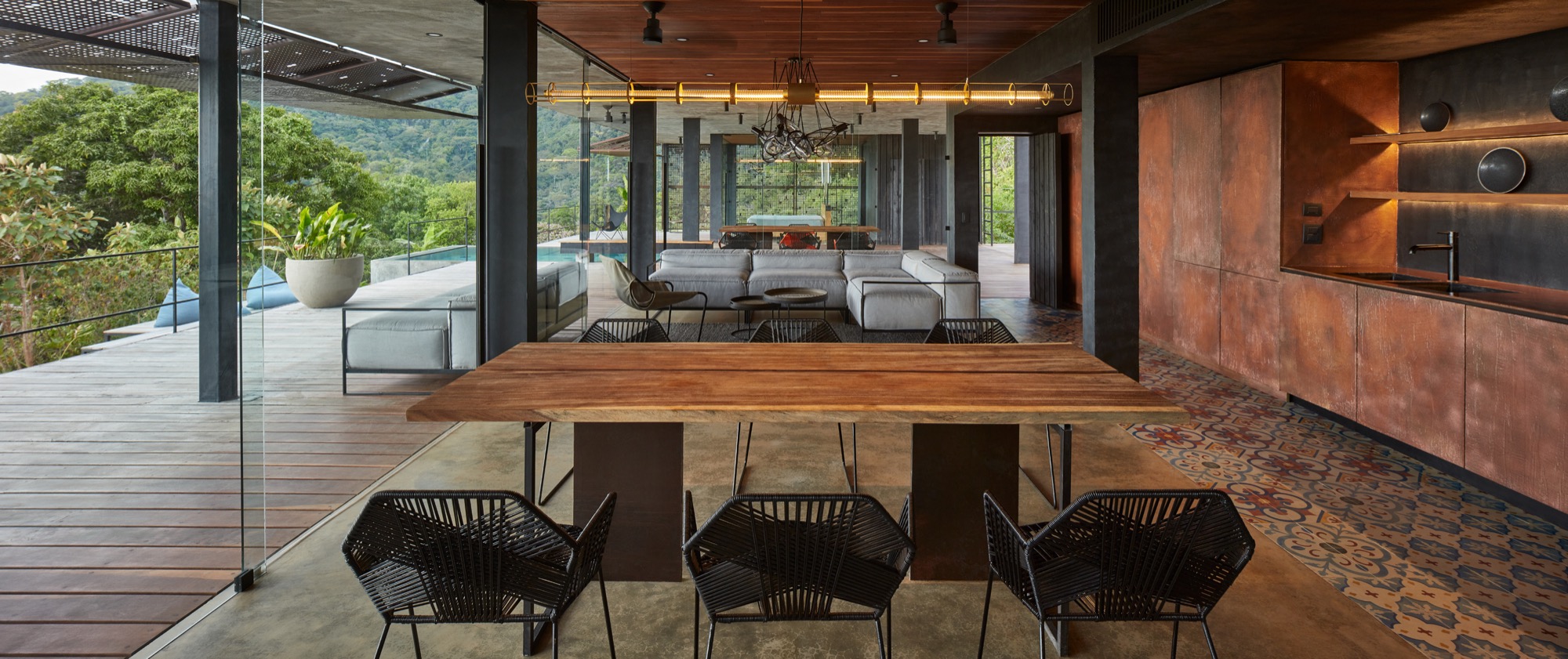 Well equipped kitchen with everything you need for relaxing stay.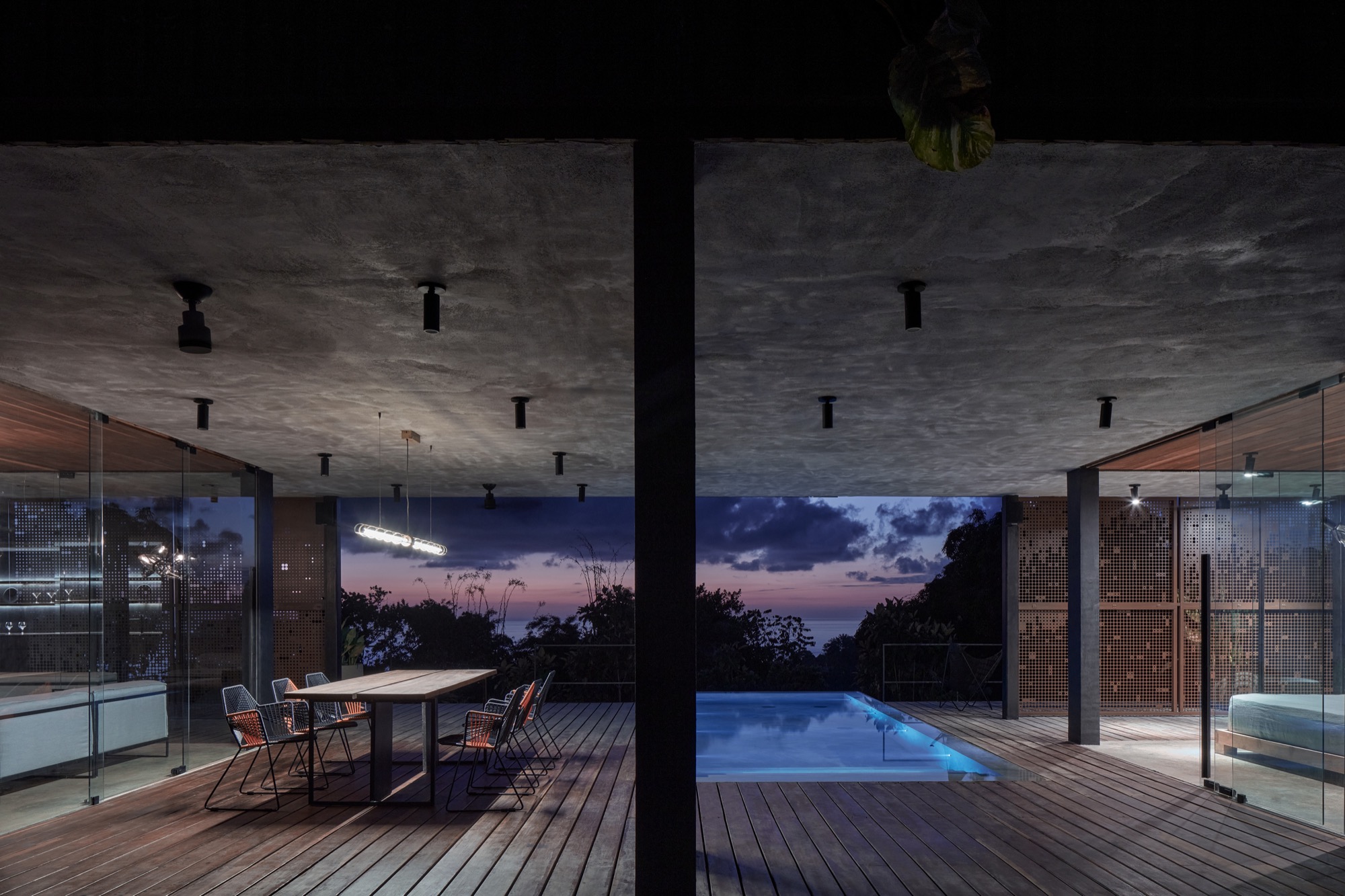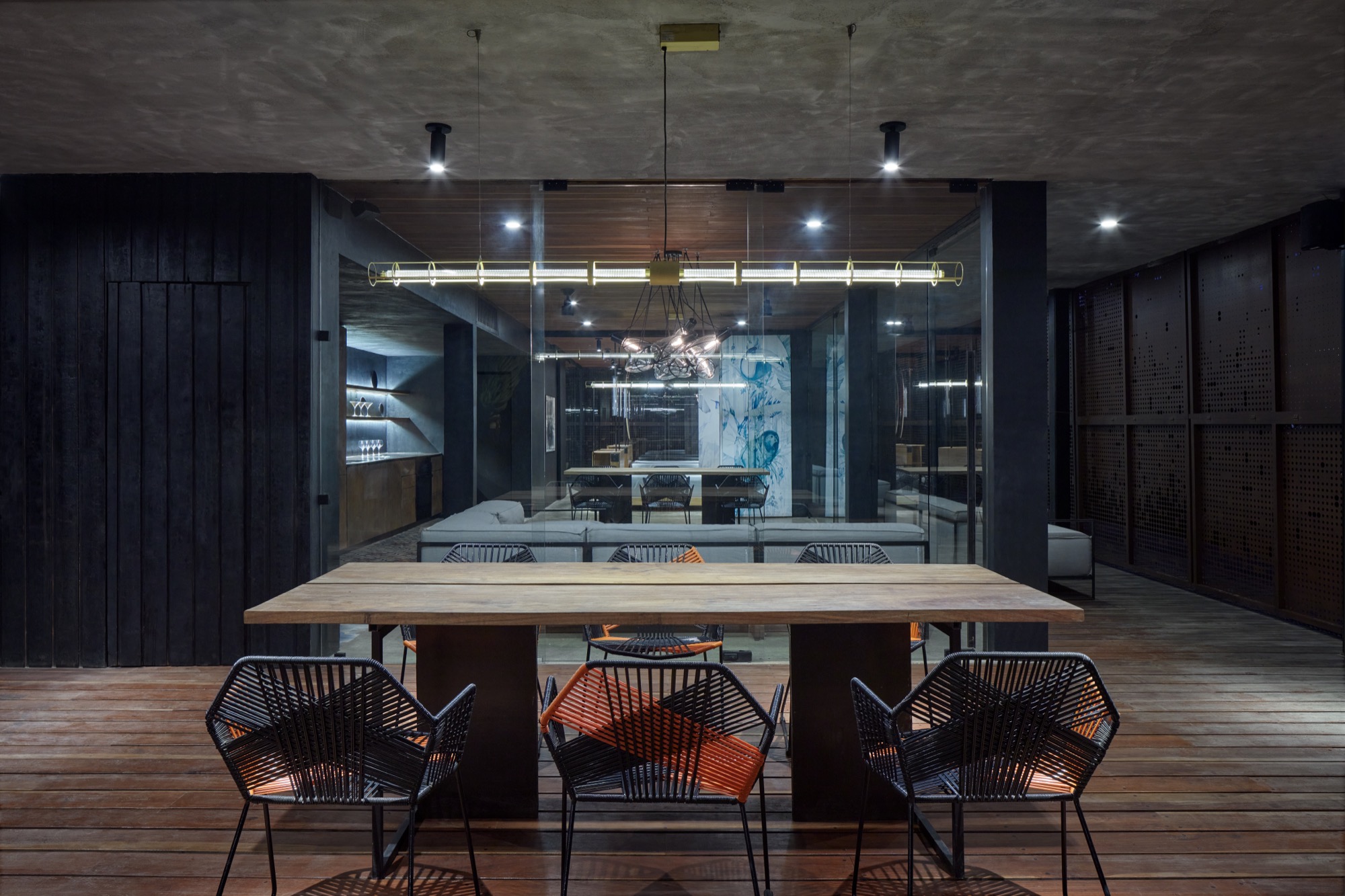 There is an outdoor dining space under the roof with a breathtaking view over the Pacific Ocean and a sunset view every night.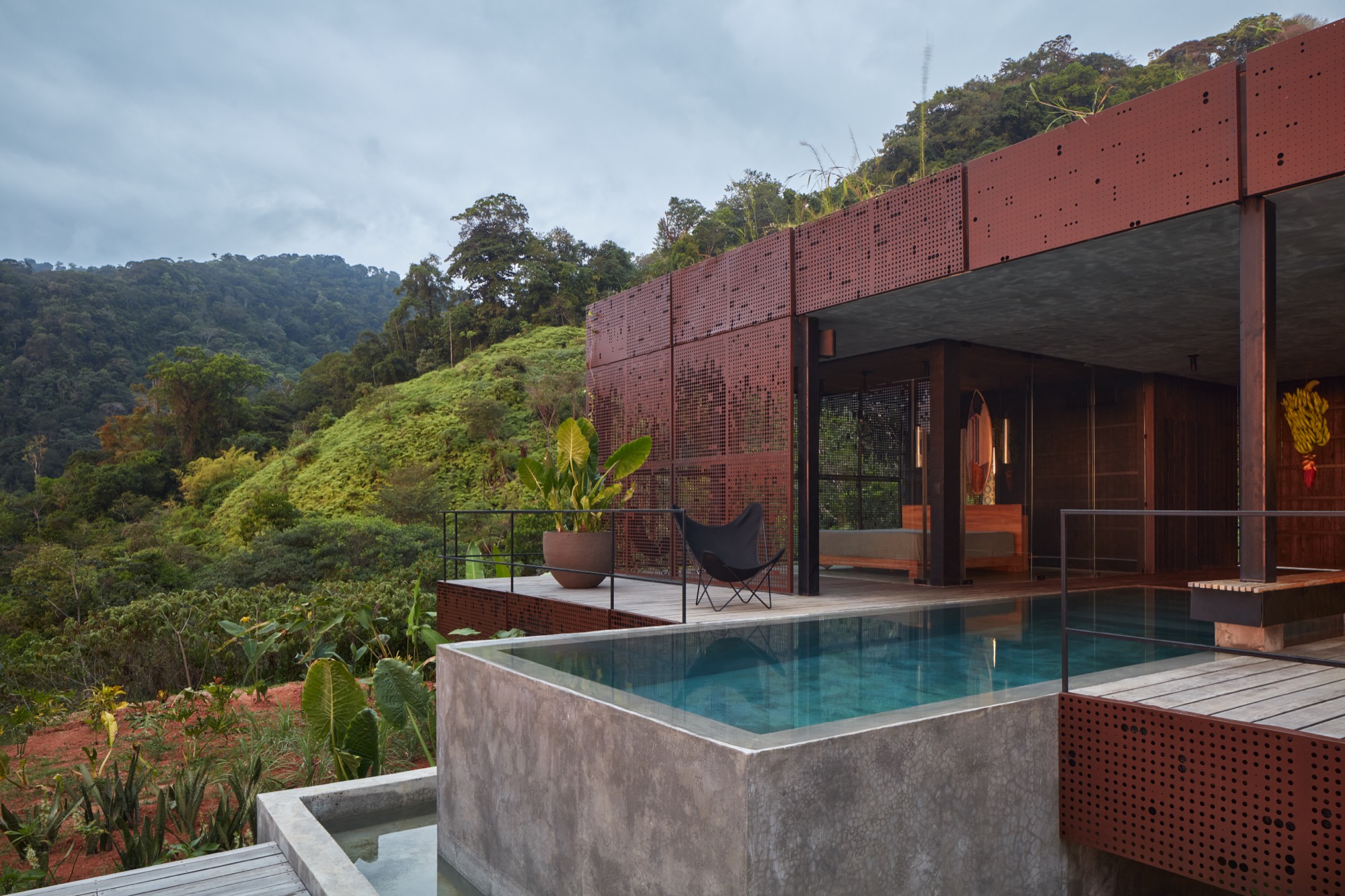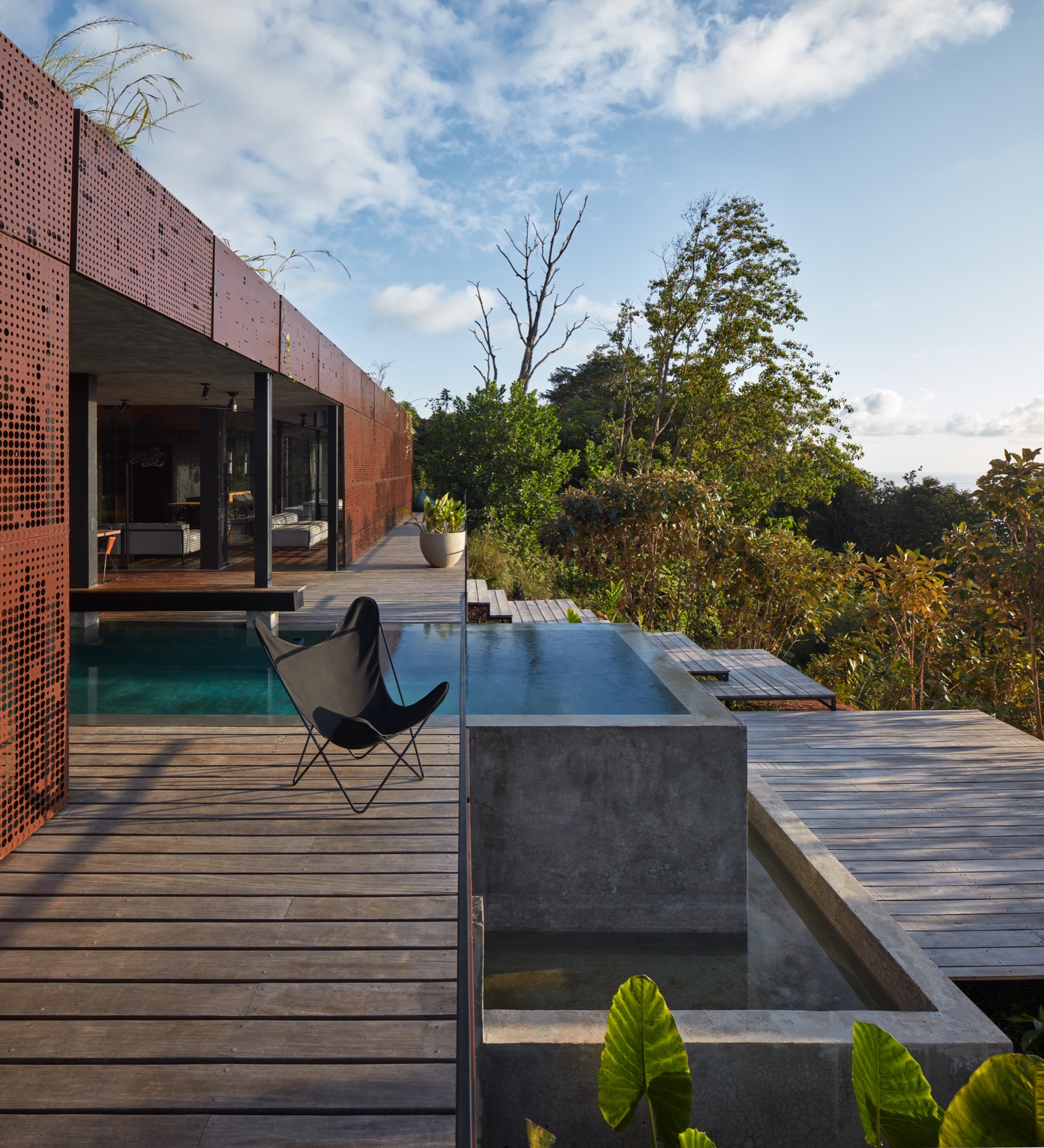 The patio reveals an infinity pool, partly roofed and therefore protected from the scorching sun.
Quiet time policy
Please notice, that the noice must be kept inside house after 10pm
To avoid disturbing the peaceful atmosphere and respect for others' privacy